Ugandan Team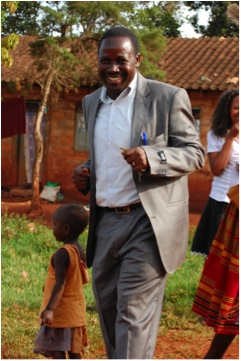 Rev Adundo Wafula Alfred
Rev Alfred Adundo Wafula established Macedonian Children's Outreach Project (MCOP) in 2005, in response to the desperate conditions he found the people of Masese living in. With a small amount of savings he helped fund 50 children to go to their local primary schools. His vision of a transformed community, lifted out of poverty has grown stronger as his relationships within the community have deepened, and MCOP became part of the umbrella NGO Macedonian Vision Africa (MVA) in 2012. With the support of his wife and family and his love for God, he continues to work with compassion for a forgotten and overlooked community.
Born in 1964 Bugiri district, Alfred moved to Jinja, Uganda in 2000. He married Rose in 1984 and was the Pastor at Nile Baptist Church, Jinja for many years until December 2019. From January 2020 Alfred will be committing most of his time to the work of MVA.
Nabwire Christine
Christine Nabwire is the daughter of Pastor Alfred, and the founder of Macedonian African Youth Initiative (MAYI). Born in Bugiri Uganda, Christine is studying Human Resource Management at Busoga University, Jinja. On graduating she hopes to be able to commit more of her time to supporting the women and girls in Masese. She has completed sexual and social health training at Wise Choices for Life, and is teaching others facts in reproductive health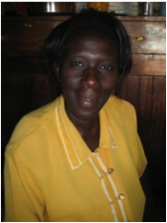 Abiya Betty
Abiya Betty also known as Senga was born in Jinja and is mother of three. She works in MVA full time teaching Bible Study, making beads, supporting the administration of MCOP and microfinance. Senga also supports and teaches the knitting group which consists of about 12 – 15 women from Masese.
Ogema Charles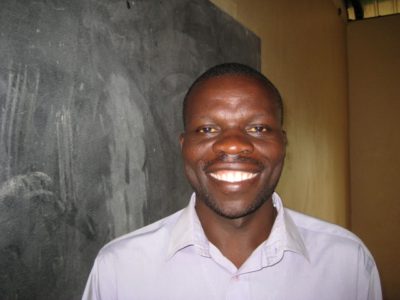 Born in Busia district Ogema Charles went to school in Buyengo primary school, from 1993 – 2000. Joined secondary from 2000-2004, completing his O level certificate, UCE (Uganda Certificate of Education) and then moved on to technical education in 2008 – 2009. He passed both his Craft 1 and Craft 2 in Iganga technical institute, Iganga district. He is a qualified Motor Vehicle technician.
Charles started working at MVA in March 2016 as the Motor Vehicle instructor.
Nairuba Joanna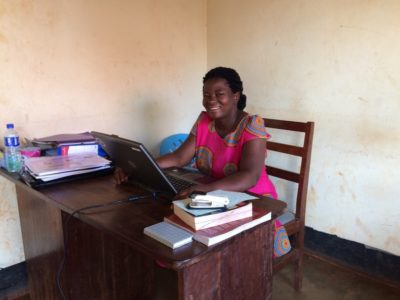 Computer training is now mandatory for all students enrolled on a vocational training programme. Nairuba Joanna was employed at MVI in Spring 2018 on a part time basis, to provide training for the students. Joanna attended Jinja Secondary School and then studied Business computing at Kyambogo University. She particularly wants to work with young people and was attracted to the position at MVI because it was a Christian organisation.
Outside work, Joanna is a member of the Jinja Christian Centre women's group and helps with the children's work. She is looking forward to settling down one day and having a family.
Zablon Othieno Jimmy
Zablon Othieno Jimmy is the child coordinator and has been working at MVA since April 2021. He previously worked in a vocational school in Tororo but it had to close during the pandemic. He is married to Betty and they have two daughters Abigail and Ada. He supports Manchester United football team and plays basketball. He would love to set up a basket court at MVA so the children can learn to play.
His role is to oversee the welfare of the children on the programme, making sure they attend school, their fees are paid and that they are looked after at home.
Zablon enjoys working with the young children as they have lots of energy, and the early years are such a key time in their development.
James the bursar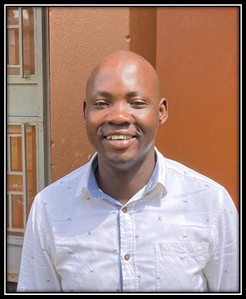 James is employed to oversee all financial transactions and activities at MVA. He also works with Pastor Alfred to set and monitor budgets, to ensure that funds are used appropriately. He joined MVA at the beginning of 2021 and came because he specifically wanted to work for a Christian organisation.
He enjoys praying together and the ethos of teamwork that there is at MVA.
James is an Arsenal supporter and likes to play football. In his spare time he is a gospel artist, going to the studio to record songs for you YouTube channel.
He got married just 6 months ago to Lidia, who is a branch manager for a microfinance company.
Betty – teenage mothers' support worker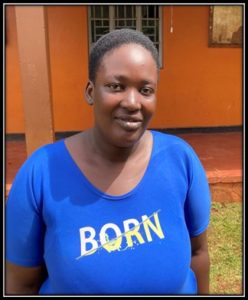 Betty leads the support programme for the teenage mothers and is a hairdressing instructor in the vocational training institute. The programme provides the girls with 12 months training in hairdressing or dress making, so they have a skill that will enable to them to earn a living and support their children.
Betty likes working for a Christian organisation and as a woman, is passionate about supporting and empowering the teenage mothers.  She is married to Zablon, the child outreach coordinator and they have two daughters
Betty trained in hairdressing at Macedonia Vision Africa and in her space time likes knitting and doing craft activities. She supports Manchester United football team.
James – fashion & design and technology instructor
James – Fashion Design and Technology Instructor
James teaches theory and practice within the Vocational Training Institute to Certificate and Diploma level, and also provides Certificate level training to the programme supporting the teenage mothers.
James is enthusiastic about working for MVA, he particularly likes the Christian ethos and discipleship. He worked in a vocational training institute in Eastern Uganda, before coming to Jinja.  He enjoys listening to gospel music and watching football.
Nathan – Head of Motor Vehicle Mechanics Vocational Training
Nathan is Head of Motor Vehicle Mechanics Vocational Training.
They have a mix of 27 students in years one and two, studying National Certificate and Diploma in Industrial Training.
Nathan has been in post three years and likes working at MVA, he says the Director is very good at providing leadership and developing the staff.
Previously, he worked for 6 years teaching in the Technical Institute in Iganga.
He is married to Sahara, they have five children who are aged between 2 and 9 years old.
In his spare time Nathan likes to play football.   He supports Manchester City football team.
Click here to see the Trustees of Macedonian Vision Africa →